Makar Technologies have generated 14 new jobs in Moray in the last 12 months and are pleased to announce that a further 18 new jobs are being created. This is to support a 120% forecasted increase in turnover for 2022. This has been done with a close and supportive team approach with the Job Centre Plus team in Elgin. These additional new jobs are required to support continued rapid business expansion and year on year growth.
Managing Director, David King added:
"In 2021 we are above target to achieve 186% growth even with the challenges of COVID and Brexit making it a more complex operating environment.

To achieve this level of fast growth, we have invested approximately £1 million in additional capital equipment. This has turned Makar Technologies in to one of the leading Scottish Electronics and Electromechanical Design, Manufacturing and Service businesses based in Moray.

Since 2015 we have seen staff levels increase from 4 to 35 staff and these have mainly been young, local people taken out of unemployment and given the necessary training to operate and grow in a highly technical environment"
Makar Technologies continued investment has added over 50 new product ranges to its current 500+ manufacturing product portfolio. These are produced in both low to medium volume with high complexity and high volume, low complexity ranges. These products are supplied to a number of UK and international technology businesses.
In addition to the growth in the service support offering, Makar has designed products for many of their customers that have won national and international awards. In most cases, these designs were both funded and designed by Makar Technologies. In doing so, this has helped a number of new technology start-ups to bring their products to market without having to find large investments to achieve this.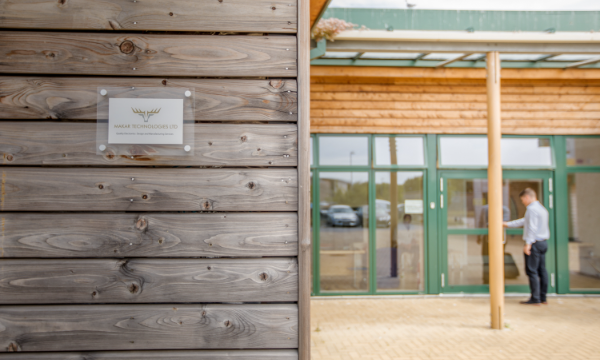 Bringing More Jobs to the Local Area
The Makar Technologies headquarters and main place of operation is in Forres, Moray. They are currently planning the opening of a second Moray or Highlands facility and Southern facility in 2022.
The core beliefs of the business is to employ – where possible – exclusively from the surrounding areas of Moray for its Moray site. This commitment will be applied to each site they open, ensuring jobs are brought to the local area.
Makar Technologies run training, additional qualification and employee development programmes for their staff. They have prioritised the promotion of internally trained staff to drive the company forward at a fast level of business growth.
Please keep an eye on our careers page for any upcoming vacancies.
Feel free to send your CV and cover letter to careers @ makartechnologies.com.
Read More