Harsh Environment Electronics
Harsh Environment Electronics
Working with a number of large oil and gas companies, we offer a range of turnkey services to support their products' harsh environment electronics requirements.
Most of the products that we manufacture and service for these markets must withstand extreme operating conditions, including:
Extreme Temperatures (150°C+)
High Pressures
High Shock & Vibration
How we support our customer base
We have established ourselves as leaders in this market, offering a full in-house package covering from specification support through to product test & integration and servicing.
Supporting our customers product life cycle from start to finish, our team provide the following services:
Due to the nature of our customers products, our technicians are IPC 610 qualified to ensure high quality and high reliability are the top focus.
Onsite we have full X-Ray inspection to carry out high-level inspection of solder joints and components to ensure compliance to the IPC standards. The team can compile reports with images which can include high magnification.
For functional testing, we can use customer supplied equipment or our design support team can design new custom test rigs, boxes and cabling. These will be designed to replicate the operational functions of the product. Where applicable, units can be functionally tested while operating in our high temperature ovens using profiled ramp rates.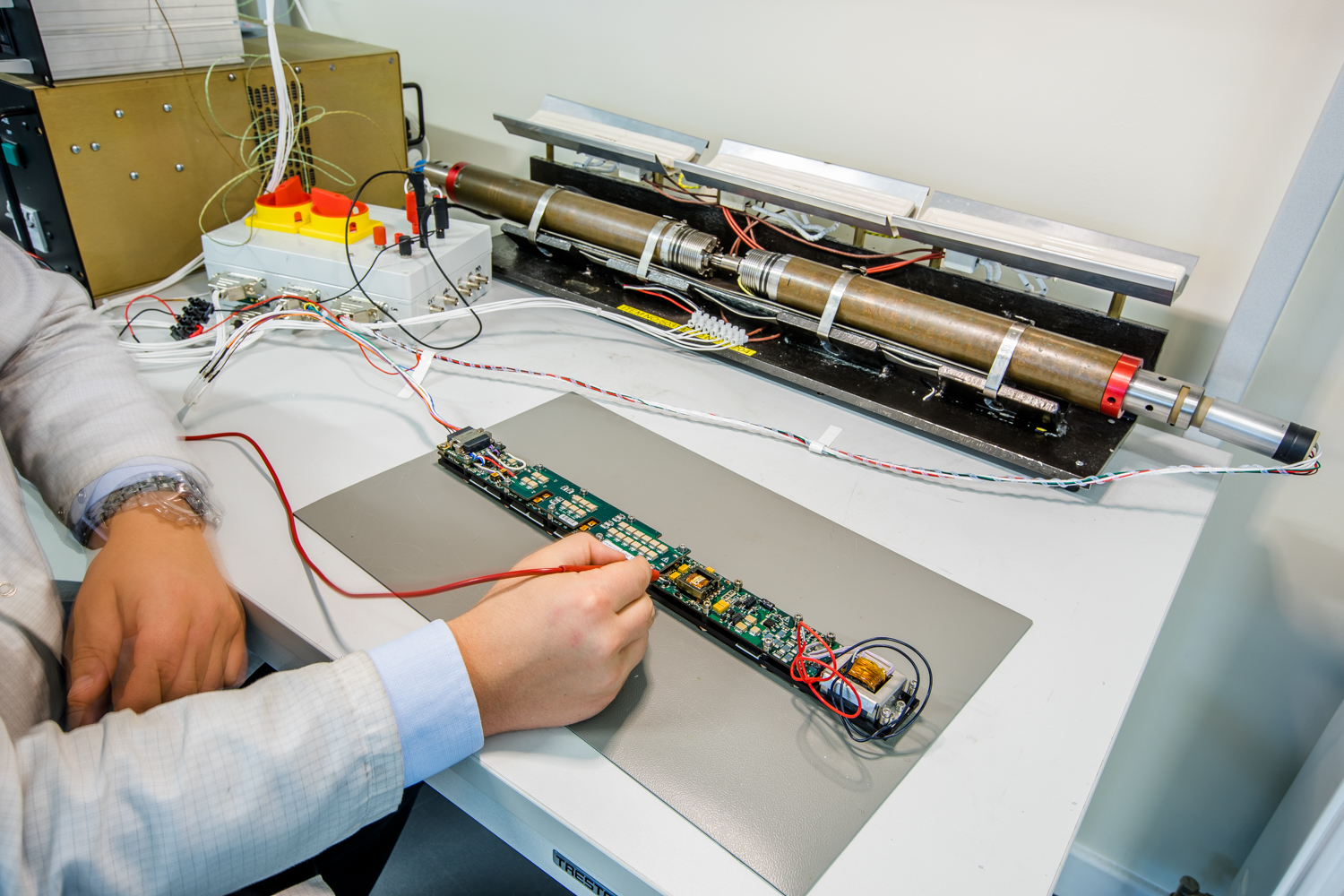 Typical products and applications
Below are some of the products/applications in which we currently support with manufacturing and aftermarket support:
Downhole
Downhole Valve Actuation
Intelligent Horizontal Well Conveyance (Tractor Tools)
Downhole Monitoring Systems
Wireline Data Logging
MWD and LWD Tools
Cutting Tools
Subsea
Subsea Well Access
ROV Tooling
Underwater Camera Systems
Our team can also support with topside/surface systems for logging and communication.