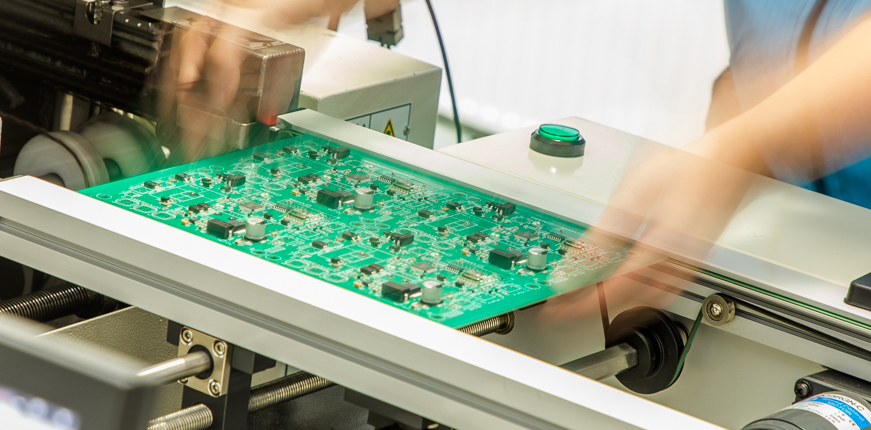 The Printed Circuit Board
Makar Technologies featured in this months edition (February) of the Knock News magazine, with a captivating article based around the printed circuit board.
Knock News is an independent local magazine that is 'quirky and original', founded by David Gordon in 2007.
We welcomed David and Richard Oakley, the author of the Makar Technologies article, into our factory for an insightful view on our innovative developments.
The article goes into fine detail of some of the internal processes used to build a printed circuit board, as well as providing an overview of electronics design and manufacture in general. 
Makar Technologies Ltd currently has a full order book and was working on projects to remotely control caravans and a stair-lift during our visit, Dave King says that if you require a system to be controlled, they can also provide the control electronics, actuators and computer systems to bring the project to life. They are what industry describes as a 'turn-key supplier', they do everything simply leaving the customer the starting key. Customers can have systems designed with or without any specification in mind. The Makar design team would then look to generate PCB designs, giving costing, functionality and future proofing suggestions before negotiating with the client the final design. This may or may not involve building prototypes for the customer's approval. Makar's engineers are capable of writing software for controlling system operation, for example, the firmware to control the speed and torque delivery of an electric motor. Makar are also currently looking to increase the functionality of their equipment by building smart intelligence into the equipment.
For a better understanding of our industry, we would highly recommend taking the time to read the knowledgeable article which can be found below:
http://www.knocknews.net/featured/makar-technologies-extended
You can also download a copy of the magazine here.
Our Capabilities
For further information on our printed circuit board capabilities, please take a look at our PCB Assembly page.